Why is it called the Super Bowl? Naming origins trace back to Lamar Hunt and a 1960s toy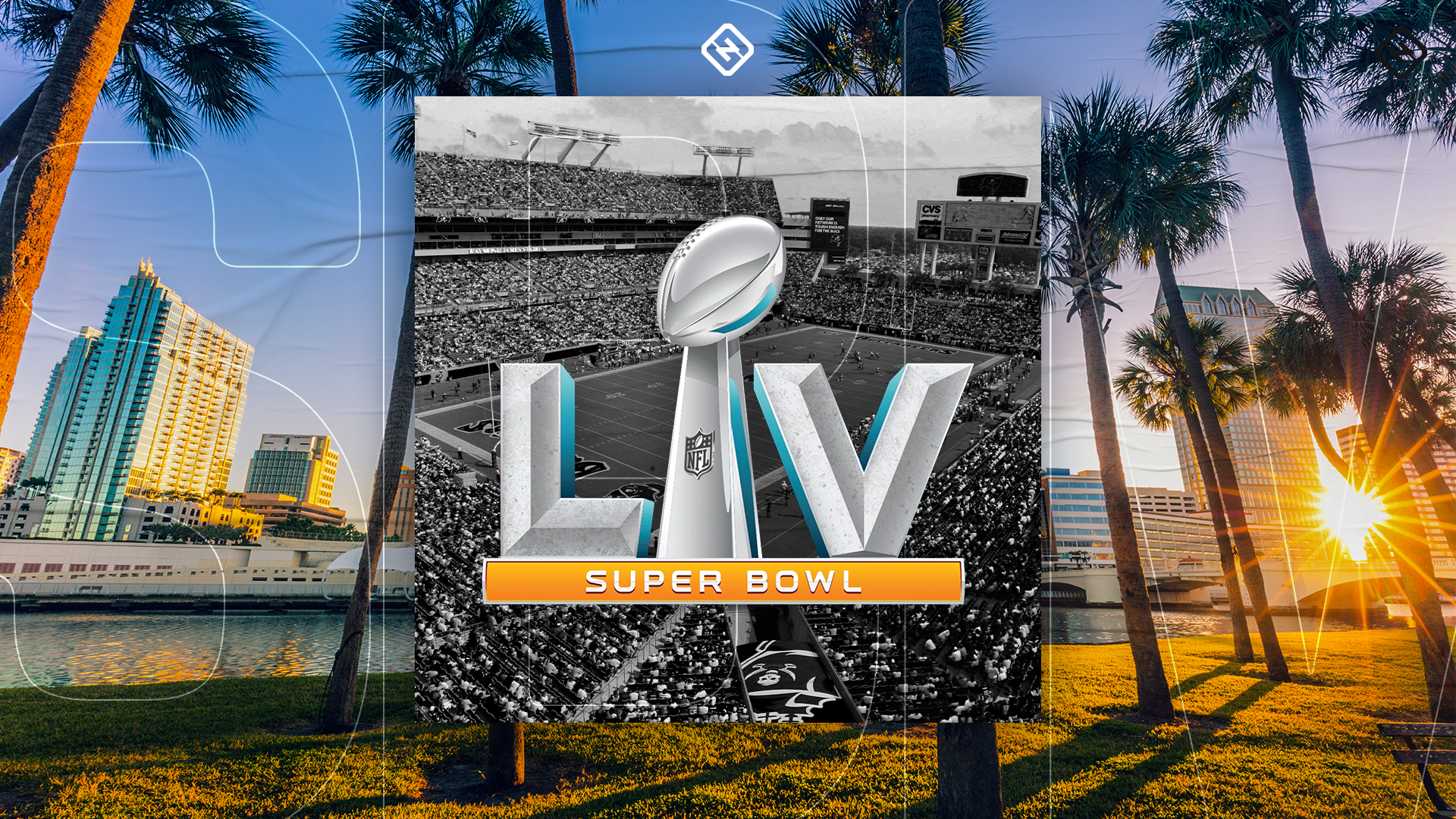 Imagine if instead of playing the Super Bowl to conclude each NFL season, they played something called the "Merger Bowl," "The Game" or the uncreative "AFL-NFL Championship Game." Would the global phenomenon that is the Super Bowl have become what it is today?
There's no way to answer that, of course, unless someone out there has time travel and can go back to determine those alternate realities. Almost since the very beginning after the AFL and NFL merged in the 1960s, the NFL championship game has been known as the "Super Bowl." The NFL itself held out for a couple years, but the league gave in by the third edition and hasn't wavered in its naming ever since.
Something that feels so consequential and mighty now — say it to yourself in a slow voice with gravitas, the Super Bowl — doesn't have some crazy origin story. There wasn't any sort of fancy naming vote or nationwide poll. It was almost only by the power of suggestion that the Super Bowl name got started.MORE SUPER BOWL: Halftime show | Ticket prices | CommercialsWhy is it called the Super Bowl?When the AFL and NFL merged, that meant they'd have a championship game between the two previously separate leagues. The first was slated for January 1967. At first, it was known just as the AFL-NFL Championship Game. Chiefs owner Lamar Hunt is regarded as the first who began using the term Super Bowl. It's got two pretty simples halves to its origin. The "bowl" part was already a popularly game nomenclature at the time for college football, with events like the Rose Bowl and Sugar Bowl already around for many years. Hunt said later that at the time, he likely got "super" because his kids were playing with a new toy, the Super Ball. Hunt wrote a letter to NFL commissioner Pete Rozelle in 1966, saying, "I have kiddingly called it the 'Super Bowl,' which obviously can be improved upon."The Kansas City Star newspaper quoted Hunt's term of "Super Bowl" shortly thereafter, and other media began following suit. The NFL didn't jump all over it, considering alternatives such as the "Merger Bowl" and simply "The Game," but apparently no one liked those, either.By the third Super Bowl, the NFL officially referred to it by that name, and it retroactively marked down the first two AFL-NFL Championship Games, both won by the Packers, as Super Bowls 1 and 2.When did the Super Bowl start?Retroactively, the first Super Bowl was played on Jan. 15, 1967. But that game, and the edition that followed in 1968, wasn't officially known as a "Super Bowl."The first two championship games between the AFL and NFL champions were simply known as the "AFL-NFL Championship Game." But Chiefs owner Lamar Hunt had begun using the term "Super Bowl," and the media caught wind of it and started to write it, too.Super Bowl gained enough popularity that by January 1969, the NFL officially called its title game the "Super Bowl." So as it was happening, Joe Namath and the New York Jets pulled an upset in the "first" Super Bowl, although the league retroactively called the Packers' titles the two prior years the first two Super Bowls.
Did the Super Bowl have other names?The Super Bowl was known as the AFL-NFL Championship Game for its first two iterations, in 1967 and 1968. The NFL only began referring to it as the Super Bowl officially in 1969 for what is known retroactively as Super Bowl 3.Since switching to the Super Bowl name, the NFL has stuck with it for more than 50 years. It's obviously hugely popular now and would be near-impossible to change without totally baffling the public.Before the Super Bowl name had fully caught on, the NFL also considered names like the "Merger Bowl" (referring to the AFL and NFL's merger) and the simple name of "The Game." Maybe "The Game" would've grown in popularity just like "Super Bowl," but it's probably best that the league didn't go with "Merger Bowl."Super Bowl winners by yearDate
Super Bowl
Winner
Points
Loser
Points
MVP
Stadium
City
State
Feb. 2, 2020
LIV (54)
Kansas City Chiefs
31
San Francisco 49ers
20
Patrick Mahomes
Hard Rock Stadium
Miami Gardens
Florida
Feb 3, 2019
LIII (53)
New England Patriots
13
Los Angeles Rams
3
Julian Edelman
Mercedez-Benz Stadium
Atlanta
Georgia
Feb 4, 2018
LII (52)
Philadelphia Eagles
41
New England Patriots
33
Nick Foles
U.S. Bank Stadium
Minneapolis
Minnesota
Feb 5, 2017
LI (51)
New England Patriots
34
Atlanta Falcons
28
Tom Brady
NRG Stadium
Houston
Texas
Feb 7, 2016
50
Denver Broncos
24
Carolina Panthers
10
Von Miller
Levi's Stadium
Santa Clara
California
Feb 1, 2015
XLIX (49)
New England Patriots
28
Seattle Seahawks
24
Tom Brady
University of Phoenix Stadium
Glendale
Arizona
Feb 2, 2014
XLVIII (48)
Seattle Seahawks
43
Denver Broncos
8
Malcolm Smith
MetLife Stadium
East Rutherford
New Jersey
Feb 3, 2013
XLVII (47)
Baltimore Ravens
34
San Francisco 49ers
31
Joe Flacco
Mercedes-Benz Superdome
New Orleans
Louisiana
Feb 5, 2012
XLVI (46)
New York Giants
21
New England Patriots
17
Eli Manning
Lucas Oil Stadium
Indianapolis
Indiana
Feb 6, 2011
XLV (45)
Green Bay Packers
31
Pittsburgh Steelers
25
Aaron Rodgers
Cowboys Stadium
Arlington
Texas
Feb 7, 2010
XLIV (44)
New Orleans Saints
31
Indianapolis Colts
17
Drew Brees
Sun Life Stadium
Miami Gardens
Florida
Feb 1, 2009
XLIII (43)
Pittsburgh Steelers
27
Arizona Cardinals
23
Santonio Holmes
Raymond James Stadium
Tampa
Florida
Feb 3, 2008
XLII (42)
New York Giants
17
New England Patriots
14
Eli Manning
University of Phoenix Stadium
Glendale
Arizona
Feb 4, 2007
XLI (41)
Indianapolis Colts
29
Chicago Bears
17
Peyton Manning
Dolphin Stadium
Miami Gardens
Florida
Feb 5, 2006
XL (40)
Pittsburgh Steelers
21
Seattle Seahawks
10
Hines Ward
Ford Field
Detroit
Michigan
Feb 6, 2005
XXXIX (39)
New England Patriots
24
Philadelphia Eagles
21
Deion Branch
Alltel Stadium
Jacksonville
Florida
Feb 1, 2004
XXXVIII (38)
New England Patriots
32
Carolina Panthers
29
Tom Brady
Reliant Stadium
Houston
Texas
Jan 26, 2003
XXXVII (37)
Tampa Bay Buccaneers
48
Oakland Raiders
21
Dexter Jackson
Qualcomm Stadium
San Diego
California
Feb 3, 2002
XXXVI (36)
New England Patriots
20
St. Louis Rams
17
Tom Brady
Louisiana Superdome
New Orleans
Louisiana
Jan 28, 2001
XXXV (35)
Baltimore Ravens
34
New York Giants
7
Ray Lewis
Raymond James Stadium
Tampa
Florida
Jan 30, 2000
XXXIV (34)
St. Louis Rams
23
Tennessee Titans
16
Kurt Warner
Georgia Dome
Atlanta
Georgia
Jan 31, 1999
XXXIII (33)
Denver Broncos
34
Atlanta Falcons
19
John Elway
Pro Player Stadium
Miami Gardens
Florida
Jan 25, 1998
XXXII (32)
Denver Broncos
31
Green Bay Packers
24
Terrell Davis
Qualcomm Stadium
San Diego
California
Jan 26, 1997
XXXI (31)
Green Bay Packers
35
New England Patriots
21
Desmond Howard
Louisiana Superdome
New Orleans
Louisiana
Jan 28, 1996
XXX (30)
Dallas Cowboys
27
Pittsburgh Steelers
17
Larry Brown
Sun Devil Stadium
Tempe
Arizona
Jan 29, 1995
XXIX (29)
San Francisco 49ers
49
San Diego Chargers
26
Steve Young
Joe Robbie Stadium
Miami Gardens
Florida
Jan 30, 1994
XXVIII (28)
Dallas Cowboys
30
Buffalo Bills
13
Emmitt Smith
Georgia Dome
Atlanta
Georgia
Jan 31, 1993
XXVII (27)
Dallas Cowboys
52
Buffalo Bills
17
Troy Aikman
Rose Bowl
Pasadena
California
Jan 26, 1992
XXVI (26)
Washington Redskins
37
Buffalo Bills
24
Mark Rypien
Metrodome
Minneapolis
Minnesota
Jan 27, 1991
XXV (25)
New York Giants
20
Buffalo Bills
19
Ottis Anderson
Tampa Stadium
Tampa
Florida
Jan 28, 1990
XXIV (24)
San Francisco 49ers
55
Denver Broncos
10
Joe Montana
Louisiana Superdome
New Orleans
Louisiana
Jan 22, 1989
XXIII (23)
San Francisco 49ers
20
Cincinnati Bengals
16
Jerry Rice
Joe Robbie Stadium
Miami Gardens
Florida
Jan 31, 1988
XXII (22)
Washington Redskins
42
Denver Broncos
10
Doug Williams
Jack Murphy Stadium
San Diego
California
Jan 25, 1987
XXI (21)
New York Giants
39
Denver Broncos
20
Phil Simms
Rose Bowl
Pasadena
California
Jan 26, 1986
XX (20)
Chicago Bears
46
New England Patriots
10
Richard Dent
Louisiana Superdome
New Orleans
Louisiana
Jan 20, 1985
XIX (19)
San Francisco 49ers
38
Miami Dolphins
16
Joe Montana
Stanford Stadium
Palo Alto
California
Jan 22, 1984
XVIII (18)
Los Angeles Raiders
38
Washington Redskins
9
Marcus Allen
Tampa Stadium
Tampa
Florida
Jan 30, 1983
XVII (17)
Washington Redskins
27
Miami Dolphins
17
John Riggins
Rose Bowl
Pasadena
California
Jan 24, 1982
XVI (16)
San Francisco 49ers
26
Cincinnati Bengals
21
Joe Montana
Pontiac Silverdome
Pontiac
Michigan
Jan 25, 1981
XV (15)
Oakland Raiders
27
Philadelphia Eagles
10
Jim Plunkett
Louisiana Superdome
New Orleans
Louisiana
Jan 20, 1980
XIV (14)
Pittsburgh Steelers
31
Los Angeles Rams
19
Terry Bradshaw
Rose Bowl
Pasadena
California
Jan 21, 1979
XIII (13)
Pittsburgh Steelers
35
Dallas Cowboys
31
Terry Bradshaw
Orange Bowl
Miami
Florida
Jan 15, 1978
XII (12)
Dallas Cowboys
27
Denver Broncos
10
Harvey Martin, Randy White
Superdome
New Orleans
Louisiana
Jan 9, 1977
XI (11)
Oakland Raiders
32
Minnesota Vikings
14
Fred Biletnikoff
Rose Bowl
Pasadena
California
Jan 18, 1976
X (10)
Pittsburgh Steelers
21
Dallas Cowboys
17
Lynn Swann
Orange Bowl
Miami
Florida
Jan 12, 1975
IX (9)
Pittsburgh Steelers
16
Minnesota Vikings
6
Franco Harris
Tulane Stadium
New Orleans
Louisiana
Jan 13, 1974
VIII (8)
Miami Dolphins
24
Minnesota Vikings
7
Larry Csonka
Rice Stadium
Houston
Texas
Jan 14, 1973
VII (7)
Miami Dolphins
14
Washington Redskins
7
Jake Scott
Memorial Coliseum
Los Angeles
California
Jan 16, 1972
VI (6)
Dallas Cowboys
24
Miami Dolphins
3
Roger Staubach
Tulane Stadium
New Orleans
Louisiana
Jan 17, 1971
V (5)
Baltimore Colts
16
Dallas Cowboys
13
Chuck Howley
Orange Bowl
Miami
Florida
Jan 11, 1970
IV (4)
Kansas City Chiefs
23
Minnesota Vikings
7
Len Dawson
Tulane Stadium
New Orleans
Louisiana
Jan 12, 1969
III (3)
New York Jets
16
Baltimore Colts
7
Joe Namath
Orange Bowl
Miami
Florida
Jan 14, 1968
II (2)
Green Bay Packers
33
Oakland Raiders
14
Bart Starr
Orange Bowl
Miami
Florida
Jan 15, 1967
I (1)
Green Bay Packers
35
Kansas City Chiefs
10
Bart Starr
Memorial Coliseum
Los Angeles
California

777ww คาสิโน
wm คาสิโน
คาสิโน ปอยเปต
คาสิโน ออนไลน์ ได้เงินจริง
สมัคร คาสิโน